Dust off your platform shoes, grab your cool
threads and party with us like it's 1972!
DATE: Wednesday, June 29, 2022
TIME: 2:00-5:00 p.m. in the courtyard
6:00-9:00 p.m. in the theatre
FOR: To celebrate 50 years of the Coaster Theatre Plahouse
WHERE: Coaster Theatre Playhouse, 108 N Hemlock St. Cannon Beach
COST: Free – No ticket required
WHAT: Entertainment, costume competion, silent auction, groovy tunes from the 1970s, fun activities for all ages, cake and so much more!!!
Can't make the festivities? Be a cool cat and send us a birthday donation.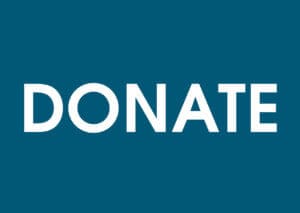 A BRIEF HISTORY OF THE COASTER THEATRE PLAYHOUSE
In 1972, Maurie Clark, a Portland patron of the arts, purchased the building and after an extensive remodel presented Cannon Beach with the Coaster Theatre Playhouse as we know it today.
The PSU Summer Stock Company opened at the newly remodeled theatre on June 29, 1972. That winter the townspeople of Cannon Beach along with D.K. Smith and Bill Steidel at the helm put on the first community production of Charles Dickens' A Christmas Carol, beginning the long tradition of the Christmas Dickens' Play. The following spring Clackamas Community College brought a production to the Coaster Theatre stage, starting a nineteen year series of spring shows. That same year the North Coast Chamber Orchestra presented a series of Sunday afternoon concerts. From 1978-1992 the Oregon Coast Performing Arts Society brought such diverse and talented groups as The Oregon Mime Theatre, Oregon Symphony String Quartet, the Eugene Ballet Company, Seattle Brass Ensemble, The Oregon Shakespearean Festival Actors, Philadelphia String Quartet, the United States Air Force Band, to mention a few.
In 1985, under the direction of Stephen Diehl, the Coaster Theatre began producing shows year round. On Golden Pond, Jacques Brel is Alive and Well and Living in Paris, A Coupla White Chicks Sitting Around Talking and The Fantastiks comprised that ambitious first summer repertory with a group of actors including Mimi Smith, Colleen Toomey, Ken Grant, Jack Shields, Merril Lynn Taylor, Paul Deuber and Darren Hull. Portland's Mark Allen Players started performing summers at the Coaster Theatre starting in 1987.
The Passion and commitment of Maurie Clark was a prime mover to the success of the Coaster Theatre. In 1992 Stephen Diehl said "The 20 year history of the Coaster Theatre is really the story of one man's willingness to create a place where children and adults, artists and dreamers – everyone – can come in and play. The benefits of Maurie Clark's on-going support have been felt by thousands of people: the actors, the community and the audience we attract in ever increasing numbers."