STAFF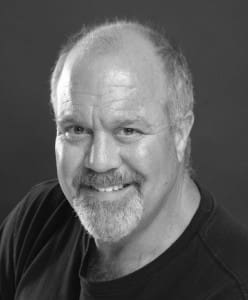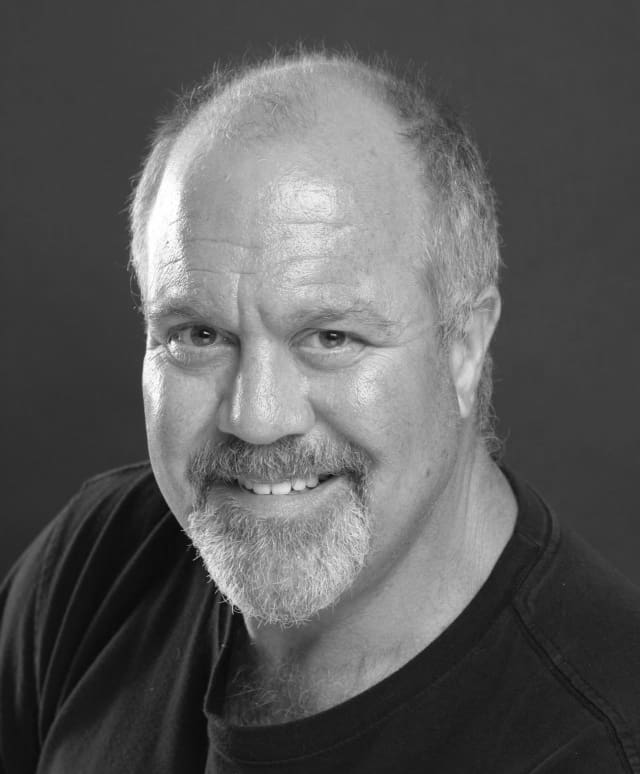 Patrick Lathrop – Executive Director
Patrick Lathrop is an actor, director, costumer and educator. He holds a BA in Theatre Performance, an MFA in Musical Theatre, and an MA in Costume History and Design. Patrick has been a teaching artist for over 25 years with a strong background in nontraditional, informal and museum education utilizing the visual and performing arts to foster creativity and self-esteem in young people. Patrick has worked with a variety of organizations including the Imagination Celebration of Orange County, Orange County Department of Education, Pasadena Junior Theatre, Pasadena Unified School District, and San Diego Junior Theatre. Just prior to moving from Southern California, Patrick worked with the San Diego Old Globe Theatre to help develop a new Shakespeare curriculum for fifth graders. Patrick began with the Coaster Theater as the summer camp director in August of 2009. In November of that year he moved to Cannon Beach to work in the box office and be the education director. Since then he has directed several education productions and he has directed and acted in several Coaster Theatre productions.

Jenni Tronier – Marketing & Operations Director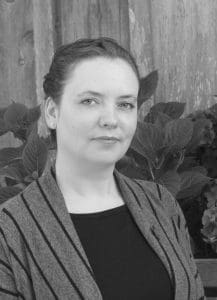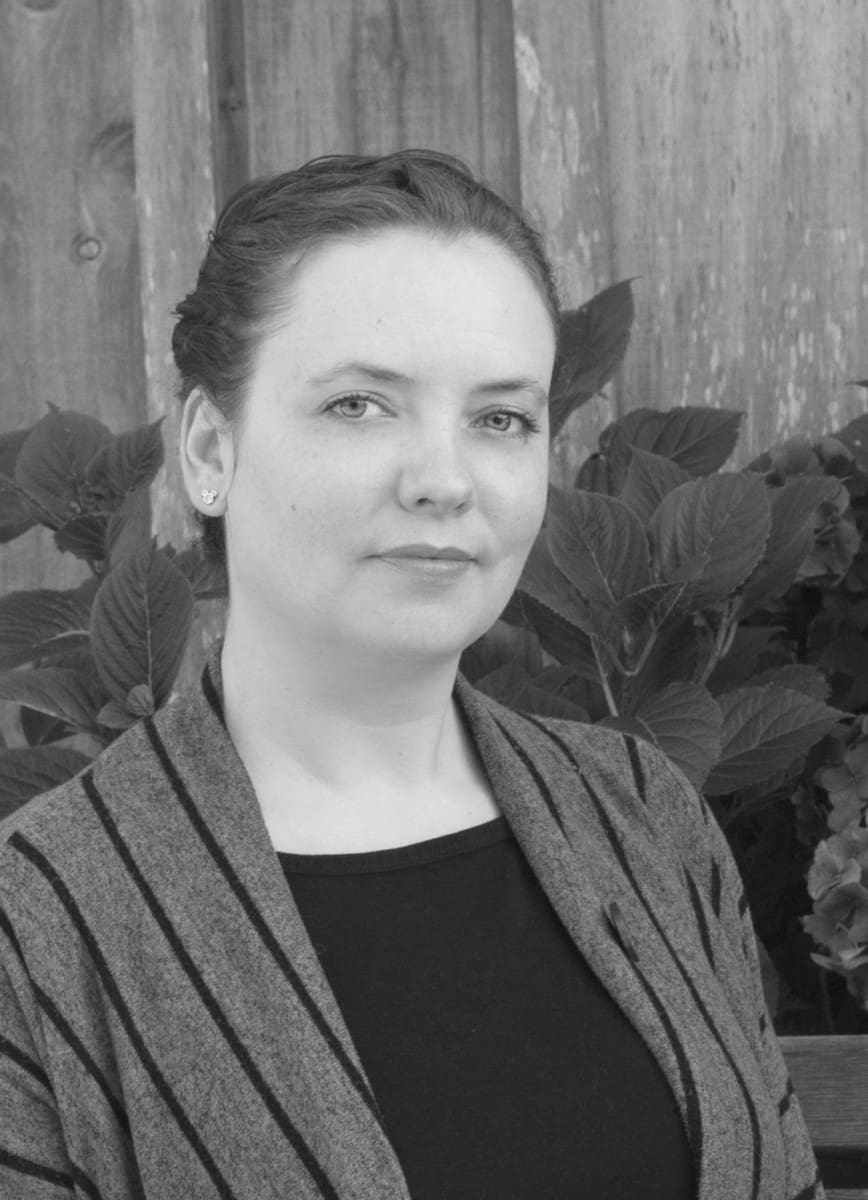 Jenni studied acting in NYC at The Academy of Dramatic Arts and Circle in the Square Theatre School. After graduating from Circle she co-founded Phenomenon Productions, Inc. in NYC with her future husband Ryan Hull. With Phenomenon Productions she co-produced Zastrozzi: The Master of Discipline, Just Assassins and a new work staged reading of Beyond. She took a few years off to return to school and study art history at Hunter College and in 2004 moved to Portland, OR. While in Portland she worked for Coffee Bean Intl., a private label coffee roaster as business development coordinator, creative manager and marketing project manager. In 2012, she and her family were looking for a change and decided to move to Cannon Beach. Jenni joined the Coaster Theatre in June 2013. A few of her acting credits include Bunbury, Don't Dress for Dinner, Twelfth Night, Present Laughter, The Importance of Being Earnest, Zastrozzi, Pericles, American Clock, Once Upon A Mattress and You Can't Take it With You. Choreography credits include Into The Woods and Paint Your Wagon (assistant). Directing credits include Baskerville: A Sherlock Holmes Mystery, Agatha Christie's Murder on the Nile and Coffee & Cigarettes. 
BOARD OF DIRECTORS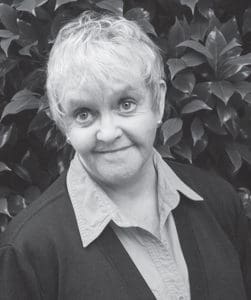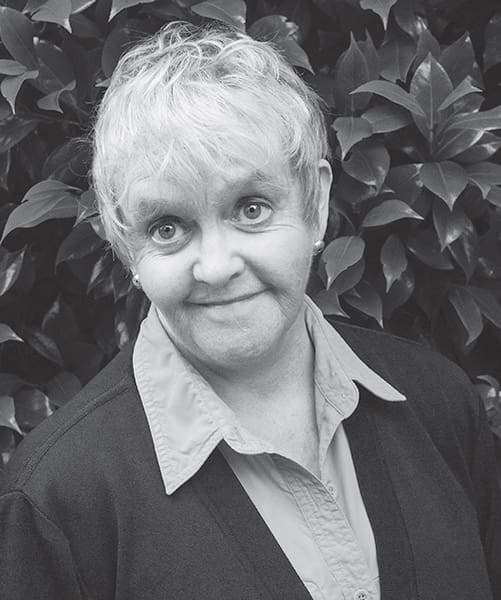 Cathey Ryan – President
Cathey and her husband, Thomas, moved to Seaside in 2016. The Coaster Theatre opened its arms to them both with roles in Blithe Spirit and Noises Off. Cathey serves as president of the theatre's board of directors. Cathey has been involved with music, dance, acting and directing all her adult life. She has a BA in Theatre Arts and Production as well as nine years of professional work in Los Angeles. She spent the 1970s in Hollywood working on various films, stages and sitcoms including Diff'rent  Strokes and Facts of Life. Cathey and her husband have toured the country as the comedy duo "Wendell and Persimmon" and they founded a theatre company, "The Imaginators".  She spent three years on the board of "The Ukulele Society of America" of greater San Diego. Her business background is a result of working her way up to the position of vice president of the Weight Watchers franchises of Washington and Alaska. She is active with the local chapter of Indivisible North Coast Oregon and the Seaside Strummers.
David Sweeney – Secretary
David Sweeney is best known at the Coaster Theatre for his acting. He has appeared in over 40 productions since his Coaster Theatre debut in the 2000 production of The Music Man. Some of his recent performances include: Uncle Billy (It's a Wonderful Life), Ben (Let's Murder Marsha), the King (Once Upon a Mattress) and Mushnik (Little Shop of Horrors). David serves on the program committee of the Coaster Theatre Playhouse Board. This committee is charged with recommending a season of plays which will offer a rich variety of styles and genres for Coaster Theatre patrons.  Off state, David is pastor of Calvary Episcopal Church in Seaside.
Tita Montero – Treasurer
Tita Montero fulfilled a personal goal by moving to Seaside from Seattle in 2002, culminating more than 40 years of regularly visiting the North Coast. After attending and volunteering at the Coaster Theatre for a few years, she challenged herself to audition and, fulfilling another goal, has appeared in Unexpected Guest, Our Town and Secret Life of Sherlock Holmes. Appearing in Scrooge: The Musical allowed her to complete a second theatrical goal of singing on stage. Tita joined the Coaster Theatre Board in 2015 bringing expertise from previous careers in healthcare administration, retail and nonprofit management and public relations.  Besides volunteering for the Coaster Theatre, Tita is active on the board of the Seaside Museum & Historical Society, Advisory Committees of Columbia Memorial Hospital and the Sunset Empire Transportation District as well as the Clatsop County and Sunset Empire Transportation District budget committees.  She is serving her third term as a Seaside City Councilor.
Nancy McCarthy – Director
Since 2008, Nancy McCarthy has been active in the Coaster Theatre Playhouse as an actor, stage manager, control booth operator and usher. Her interest in the theatre goes back to the 1980s, when she first attended plays as a visitor to Cannon Beach. Nancy first acted in Our Town and has appeared in several plays, including My Fair Lady, Annie Get Your Gun, White Christmas, Scrooged and It's a Wonderful Life. She has also worked the lights and sound on numerous plays for many years. A retired editor of the Cannon Beach Gazette and the Seaside Signal, Nancy works as a freelance writer and often writes stories about the Coaster Theatre for local publications. She also serves as a Cannon Beach City Councilor.
Danyelle Tinker – Director
A native of Portland, Oregon, Danyelle found her way to Coaster Theatre after moving to Astoria in 2018.  She has been performing on stage since she was six years old, enjoying a variety of roles in both theatre and dance. Danyelle earned her BA in Theatre Arts from Western Oregon University in 2000, and has since had the pleasure of working with a number of theatres throughout the Willamette and Yamhill Valleys.  In 2013, she co-founded Twilight Theater Company, a nonprofit community theatre located in the Kenton neighborhood of Portland, and served as the executive managing director until her relocation. Danyelle has enjoyed her time on the Coaster Theatre stage, and is very excited to bring her experience to the board of directors.