STAFF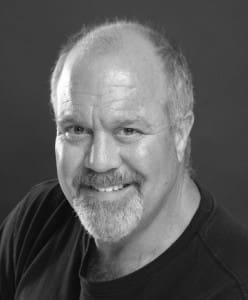 Patrick Lathrop – Executive Director
Patrick Lathrop is an actor, director, costumer and educator. He holds a BA in Theatre Performance, an MFA in Musical Theatre, and an MA in Costume History and Design. Patrick has been a teaching artist for over 25 years with a strong background in nontraditional, informal and museum education utilizing the visual and performing arts to foster creativity and self-esteem in young people. Patrick has worked with a variety of organizations including the Imagination Celebration of Orange County, Orange County Department of Education, Pasadena Junior Theatre, Pasadena Unified School District, and San Diego Junior Theatre. Just prior to moving from Southern California, Patrick worked with the San Diego Old Globe Theatre to help develop a new Shakespeare curriculum for fifth graders. Patrick began with the Coaster Theater as the summer camp director in August of 2009. In November of that year he moved to Cannon Beach to work in the box office and be the education director. Since then he has directed several education productions and he has directed and acted in several Coaster Theatre productions.

Jenni Tronier – Marketing & Operations Director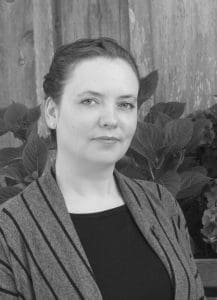 Jenni studied acting in NYC at The Academy of Dramatic Arts and Circle in the Square Theatre School. After graduating from Circle she co-founded Phenomenon Productions, Inc. in NYC with her husband Ryan Hull. With Phenomenon Productions she co-produced Zastrozzi: The Master of Discipline, Just Assassins and a new work staged reading of Beyond. She took a few years away from theatre to return to school and study art history at Hunter College and in 2004 moved to Portland, OR. While in Portland she worked for Coffee Bean International, a private label coffee roaster, as business development coordinator, creative manager, and marketing project manager. In 2012, she and her family moved to Cannon Beach and she joined the Coaster Theatre Playhouse in June 2013. A few of her acting credits include Bunbury, Don't Dress for Dinner, Twelfth Night, Present Laughter, The Importance of Being Earnest, Zastrozzi: The Master of Discipline, and Pericles. Choreography credits include Into The Woods and Paint Your Wagon (assistant). Her Coaster Theatre directing credits include Agatha Christie's Murder on the Orient Express, Baskerville: A Sherlock Holmes Mystery, Agatha Christie's Murder on the Nile. 
BOARD OF DIRECTORS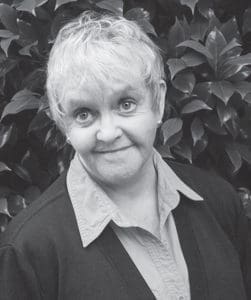 Cathey Ryan – President
Cathey has been on the Coaster Theatre Playhouse board of directors since 2018 and has served as theatre board  president since 2020. Cathey most recently played Mrs. White in the 2022 production of Clue: The Musical and directed the 2022 holiday production of Scrooge! The Musical.  Cathey has been involved with music, dance, acting and directing for over 50 years. She has a BA in Theatre Arts and Production as well as nine years of professional work in Los Angeles. She spent the 1970s in Hollywood working on various films, stages and sitcoms including Diff'rent  Strokes and Facts of Life. Cathey and her husband have toured the country as the comedy duo "Wendell and Persimmon" and they founded a theatre company, "The Imaginators."  She spent three years on the board of "The Ukulele Society of America" of greater San Diego. Her business background is a result of working her way up to the position of vice president of the Weight Watchers franchises of Washington and Alaska.Cathey and her husband, Thomas, have lived in Seaside since 2016.
Tish Lilly – Secretary
Tish is honored to serve the Coaster Theatre Playhouse board of directors. Retired from Vancouver Public Schools where she last served as district-wide K-12 visual and performing arts resource coordinator, she continues to be a strong advocate for and consumer of the arts. She holds a master of arts in dance from Mills College and performed professionally with Portland's Keith Martin Dance Company in the 1980's. Tish moved to Cannon Beach several years ago, drawn here in part due to the Coaster Theatre connection. She is grateful to study, practice and teach at Cannon Beach Yoga Arts. She's also the proud grandmother of two little up-and-coming future performing artists.
Phyllis Bernt – Treasurer
Phyllis and her husband moved to Cannon Beach in 2012, after vacationing in the area for almost 40 years. Enjoying a performance at the Coaster Theatre was always a high point of those visits. Phyllis pursued a range of interests during her career. After teaching literature and composition at the University of Nebraska, she joined the Lincoln Telephone Company as a cost accountant, internal auditor, and regulatory accountant. She returned to teaching at Ohio University where she taught and did research in telecommunication regulation, information policy, and international telecommunications. Since retiring to Cannon Beach, Phyllis has been a volunteer for several organizations. She serves on the boards of the Cannon Beach Library and the Cannon Beach Arts Association. She is a past member of the Cannon Beach Academy School Board and the City Budget Committee.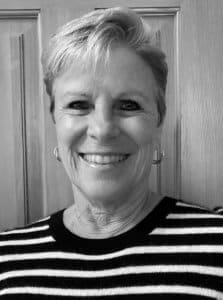 Laura Freedman – Director
Laura is a California native and a life-long theatre lover. She owns and operates a real estate appraisal business serving both California and Oregon with her husband, Gregg, and commutes south from their home in Cannon Beach on a fairly regular basis. Laura has been a Rotarian for over 34 years and served as President of the Rotary Club of Seaside in 2013-14. She has been active in various leadership capacities in several nonprofit organizations on the North Coast including Providence Seaside Hospital Foundation and Festival of Trees Committee, Seaside Rotary Foundation and Sunset Empire Parks & Recreation District Sip and Savor Committee. Her previous theatre board experience was President and Director of the Music Theatre of Southern California. While Laura's theatre experiences are mainly off the stage and behind the scenes, her daughter, Hillary, is a Producer in Los Angeles. The entire Freedman Family are ardent alumni supporters of the University of Southern California Trojans!

Nancy McCarthy – Director
Since 2008, Nancy McCarthy has been active in the Coaster Theatre Playhouse as an actor, stage manager, control booth operator and usher. Her interest in the theatre goes back to the 1980s, when she first attended plays as a visitor to Cannon Beach. Nancy first acted in Our Town and has appeared in several plays, including My Fair Lady, Annie Get Your Gun, White Christmas, Scrooged and It's a Wonderful Life. She has also worked the lights and sound on numerous plays for many years. A retired editor of the Cannon Beach Gazette and the Seaside Signal, Nancy works as a freelance writer and often writes stories about the Coaster Theatre for local publications. She also serves as a Cannon Beach City Councilor.