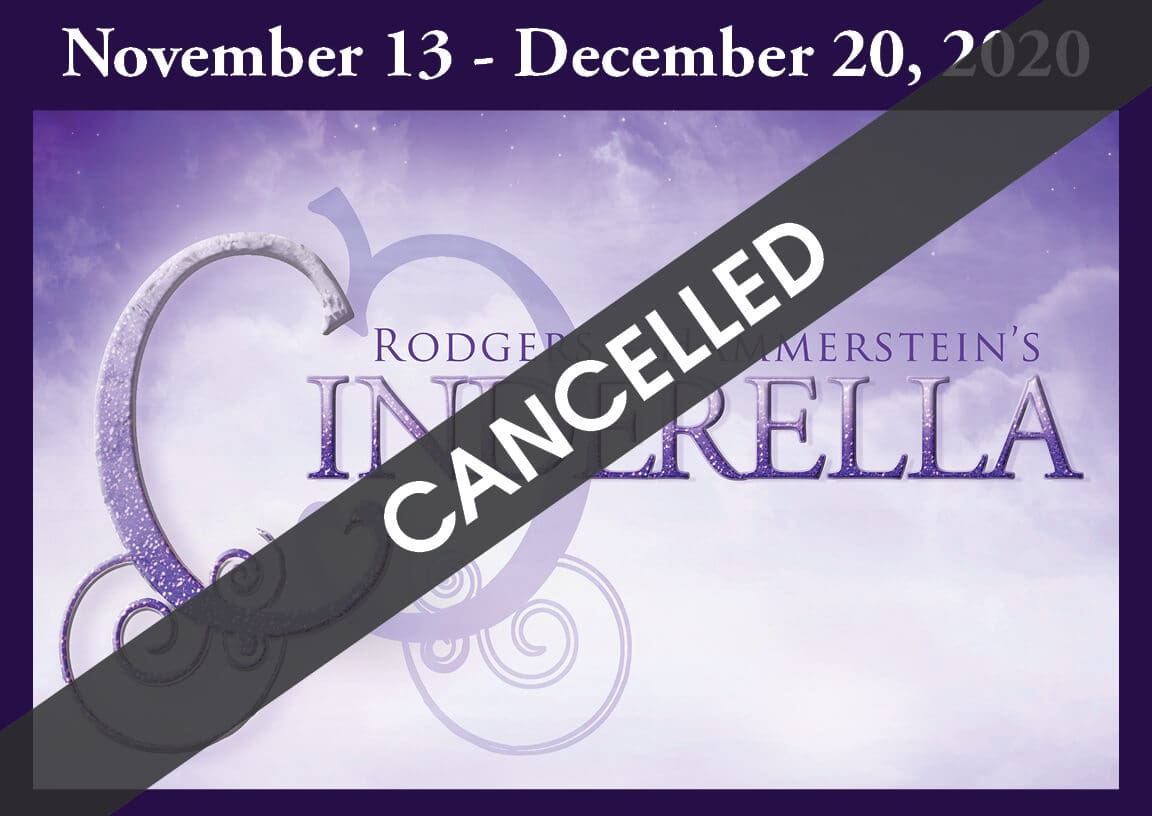 RODGERS + HAMMERSTEIN'S CINDERELLA
Written by Richard Rodgers, Oscar Hammerstein II, Douglas Carter
HOLIDAY – November 13 – December 20, 2020
Once upon a time in a faraway forest, a young woman named Ella does chores for her stepmother, while wishing the world would be as beautiful as it appears. In another part of the land, Prince Topher is having a hard time finding his purpose in life, even though he is to become king soon. After defeating a giant in battle, Prince Topher stumbles upon Ella in front of her home. He commends Ella after he witnesses her kindness towards a homeless woman. Miles away at the palace, a ball is held to find Prince Topher a wife. When he meets the woman of his dreams at the ball (Ella) she disappears leaving behind a glass slipper. After a kingdom-wide search Prince Topher finds his love. And of course, they live happily ever after!
Rodgers + Hammerstein's Cinderella is the new Broadway adaptation of the classic musical. This contemporary take on the classic tale features Rodgers + Hammerstein's most beloved songs, including "In My Own Little Corner," "Impossible/It's Possible" and "Ten Minutes Ago," alongside a hilarious and romantic fairy tale.
CAUTIONS: If this was a movie it would be rated PG. There are lots of fun musical numbers and even children who haven't reached the age of irony will likely have a good time. Your own judgement is the best guide for your family.