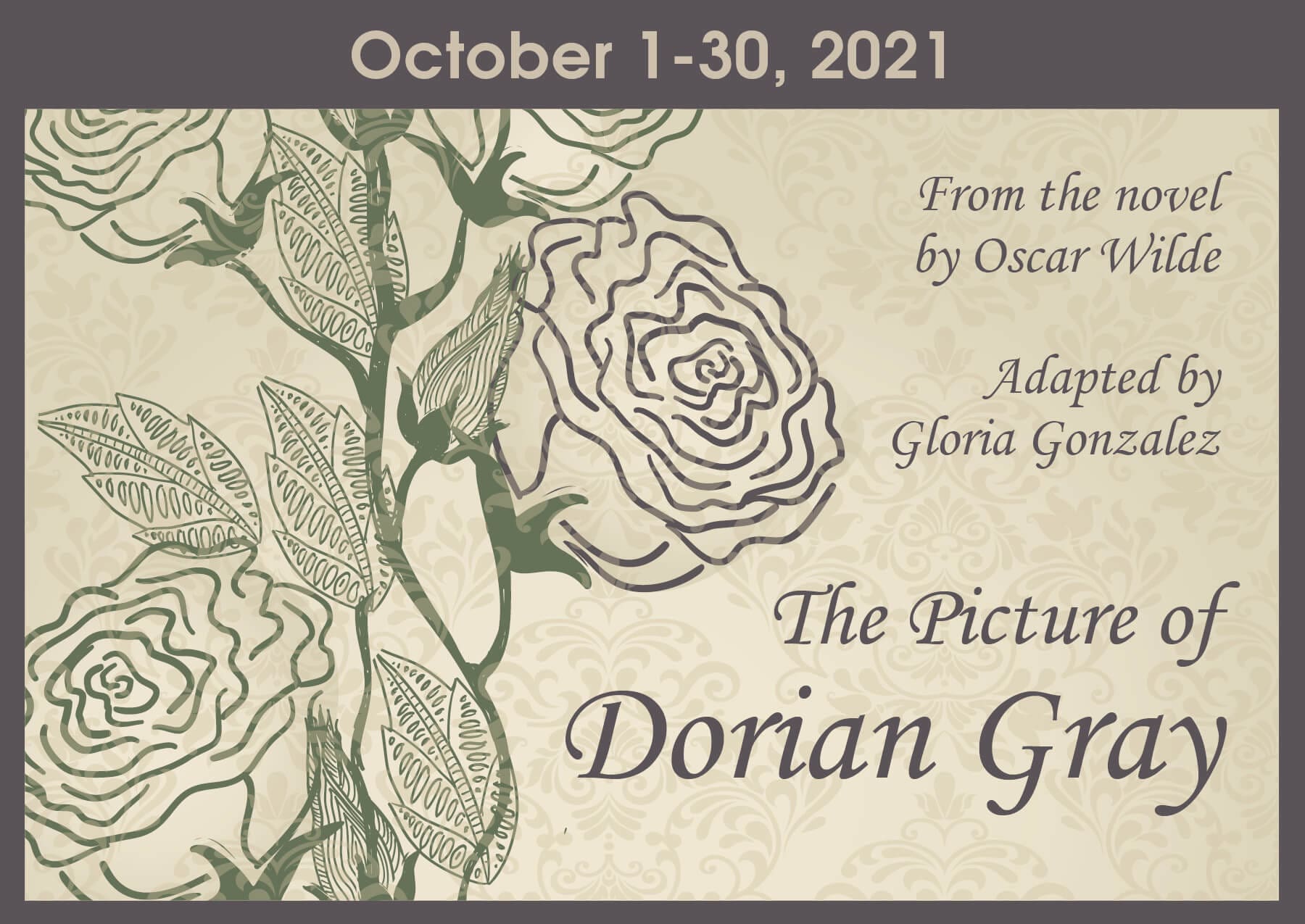 THE PICTURE OF DORIAN GRAY
From the novel by Oscar Wilde
Adapted by Gloria Gonzalez
DATES: October 1-30, 2021
TIME: Performances begin at 7:30pm
TICKETS: $20. Tickets available soon.
CLICK HERE FOR FULL COASTER THEATRE CALENDAR
Dorian is a cultured, wealthy, and impossibly beautiful young man who sits for several portraits painted by a talented artist. While the artist is completing a portrait of Dorian, the artist admits to  Sir Henry Wotton, the painting reveals too much of their feelings for the subject. Sir Henry, who enjoys scandalizing his friends by celebrating youth, beauty, and the selfish pursuit of pleasure, claims that the portrait is the artist's masterpiece. 
Upon meeting Dorian, Lord Henry talks to Dorian about the transient nature of beauty and youth. Worried that these traits are fading day by day, Dorian curses his portrait, which he believes will one day remind him of the beauty he will eventually lose. In a fit of distress, he pledges his soul if only the painting could bear the burden of age and infamy, allowing him to stay forever young, it's as if he has made a pact with the devil.
This sets Dorian on a dark path that twists his soul while he keeps the appearance of youth and beauty as time moves forward. 
All performances at the Coaster Theatre Playhouse will adhere to the Coaster Theatre's COVID-19 policies and procedures for staff, actors and audience members.
DIRECTOR   Patrick Lathrop
STAGE MANAGER   Colleen Toomey
COSTUMES   Judith Light
LIGHT & SOUND DESIGNER / SET BUILDER   Mick Alderman
CAST
DORIAN GRAY   Katherine Lacaze
MARGARET   Margo McClellan
LORD HENRY WOTTON  John Hoff
LADY HENRY WOTTON   Rhonda Warnack
SYBIL LANE   Terri Baier
MRS. SIBIL LANE   Margaret Hammitt-McDonald